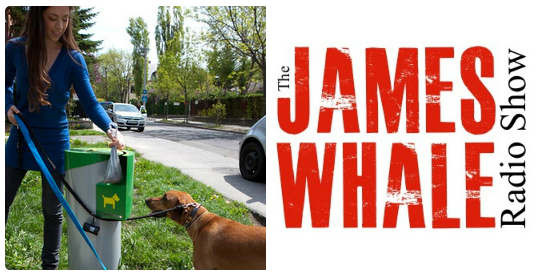 The show featuring dog poo..
This week James talks to Gary Downie from StreetKleen about their new dog poo bin.
Also on the show:
James asks, Have you been in the wrong toilets?
"Tech Talk", Stephen Fry's message to god,  a plug for Black Magic! Plus your questions to the "Oracle" Mr. James Whale
Music this week by Peter Straker
Show Produced by Rob Oldfield
StreetKeen's website visit – www.streetkleen.co.uk
James Whale Radio Show - 72
Download the mp3 Mobile Phones – If the audio isn't playing click the pause button and press play!