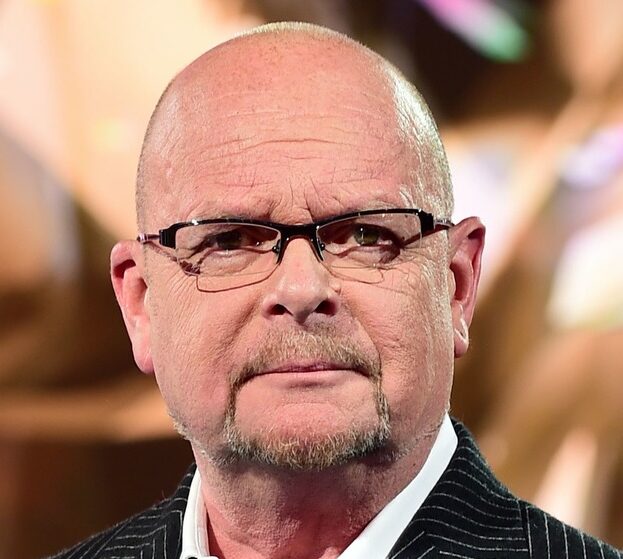 Current James Whale Radio Show

James Whale Radio Show
In 2015 James Whale launched a new online version of the James Whale Radio show. Available here www.jameswhaleradio.co.uk The Show is produced by Rob Oldfield.
James is also back on late night TV check out Talk TV (Sky / Freeview / Virgin) .
Talk Radio
James began covering shows on talkRADIO in October 2016 and he started presenting the Monday to Thursday evening show between 19:00 and 22:00 on 7 November 2016. This show reunited James with former producer Ash.
About James
James is the well-known broadcaster and radio presenter, and contributor to the paper reviews on ITV's This Morning and SKY News.
An ever popular voice on radio James began his career by founding Radio Top Shop, one of the very first in store radio stations, but it was talk radio that really interested James and when the opportunity came up to present his own evening phone in show at Metro Radio in Newcastle he lept at the chance.
The midmorning phone in show at BBC Radio Derby soon followed but it was at Radio Aire and Red Rose Radio that James became better known to a national audience. The late night James Whale Radio Show, broadcast live simultaneously on radio and ITV, took to the airwaves in 1989 and was a hit with James' dry wit and characteristic no nonsense approach.
James then spent a very successful 13 years at talkSPORT presenting the now iconic 10pm-1am weekday slot.
James presented the drivetime show on LBC 97.3 between 4pm and 7pm every weekday for 4 years. Giving the show its highest ratings (Tripling it).
James presented Something for the weekend (BBC Radio Kent) with a robot called EDNA.
James presented the breakfast show on BBC Radio Essex, and quit just after his appearance on Celebrity Big Brother 2016.
Having beaten kidney cancer in the early noughties James set up the James Whale Fund for Kidney Cancer (www.jameswhalefund.org) which is now the leading UK kidney cancer charity. He is also a patron of the National Literacy Association.
Away from broadcasting James likes to spend his time target shooting with his favourite custom made English Long Bow. It's one of his favourite pastimes along with a passion for Old English and Medieval crafts.
James' autobiography Almost a Celebrity: A Lifetime of Night-Time was published in 2007