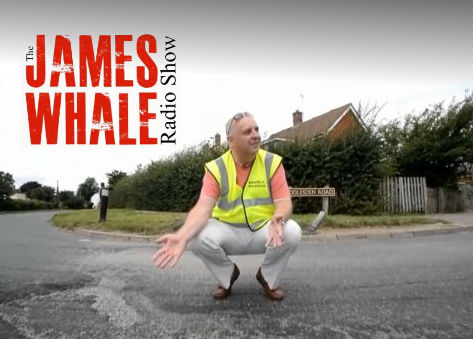 Mr Pothole! ..
This week James talks to Mr Pothole about National Pothole day!
Also on the show:
More about Charlie Hebdo,  James has a first look at the new Ford Mondeo, Fuel prices, Tech talk, Big Brother, the answer to your questions and more.
Music this by Bob Dee and Petro
Show Produced by Rob Oldfield
James Whale Radio Show - 69
Download the mp3  Mobile Phones – If the audio isn't playing click the pause button and press play!