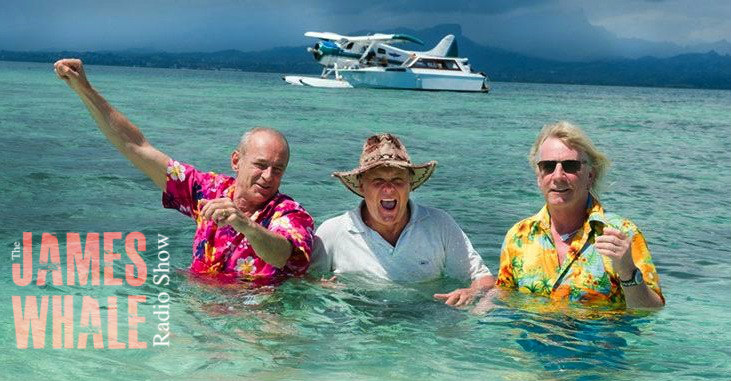 Shades of Bad!
On this weeks show James talks to stuntman, film producer and radio DJ Stuart St Paul.   We find out what it was like filming Bula Quo! with the rock band Status Quo in Fiji.  He also tells us about his new online soap "Shades of bad".
You can watch the first episode of Shads Of Bad here – www.ShadesOfBad.com
Also on the show: Whats this tennis all about? A chat with "Dave", and a rant about religion.
Plus "Tech Talk", your questions and more.
Music from Vita and the Vicious
Show Produced by Rob Oldfield
James Whale Radio Show - 93
Download the mp3 Mobile Phones – If the audio isn't playing click the pause button and press play!