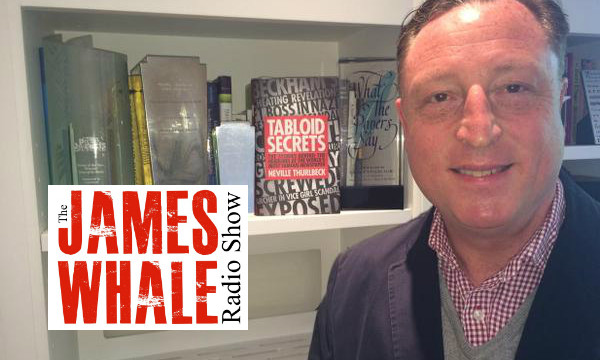 Neville Thurlbeck – Former Chief Reporter of News of the World.
On this weeks show James talks to Neville Thurlbeck former News of the world reporter who got caught up in the phone hacking scandal, he also talks about the future of printed news, and his new book "Tabloid Secrets".   Other topics on the show:  Bad behaviour at Prime Minister's questions, what can we do about the migrant boat crisis, and RobO has some boob news and "Tech Talk".
Music Tom Thurlbeck
Tabloid Secrets is available from Amazon.
Show Produced by Rob Oldfield
James Whale Radio Show - 90
Download the mp3 Mobile Phones – If the audio isn't playing click the pause button and press play!