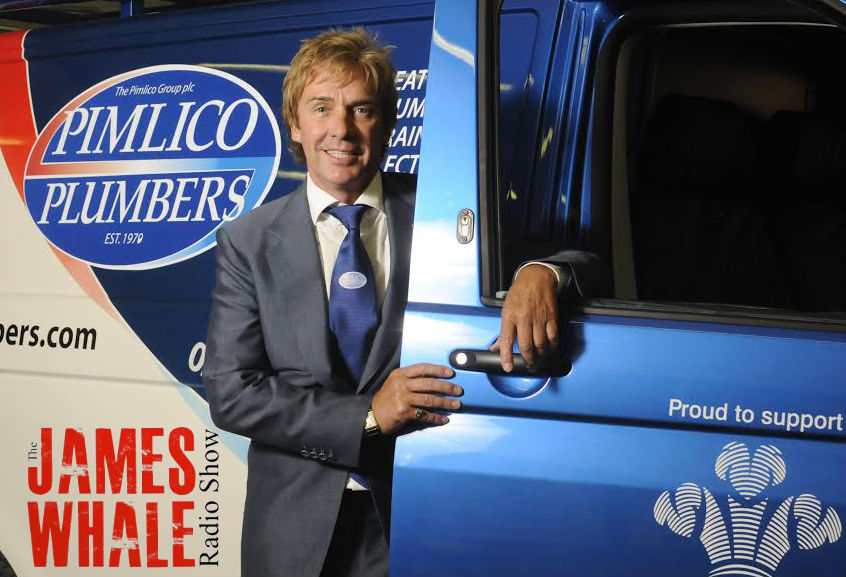 Charlie Mullins of Pimlico Plumbing…
This week James talks about the world plumbing with Charlie Mullins, also on the show how to keep cool, fist bumping, and James asks what have we learnt about war in 100 years?
Also on the show music Skyeladder.
Show Produced by Rob Oldfield
James Whale Radio Show - 45
Download the mp3  Mobile Phones – If the audio isn't playing click the pause button and press play!